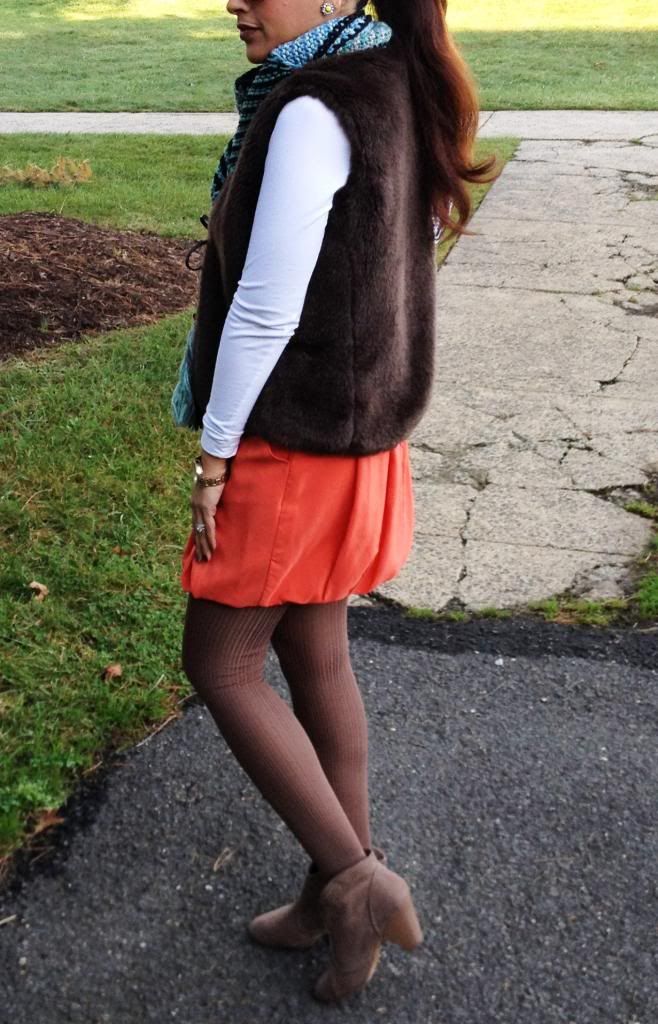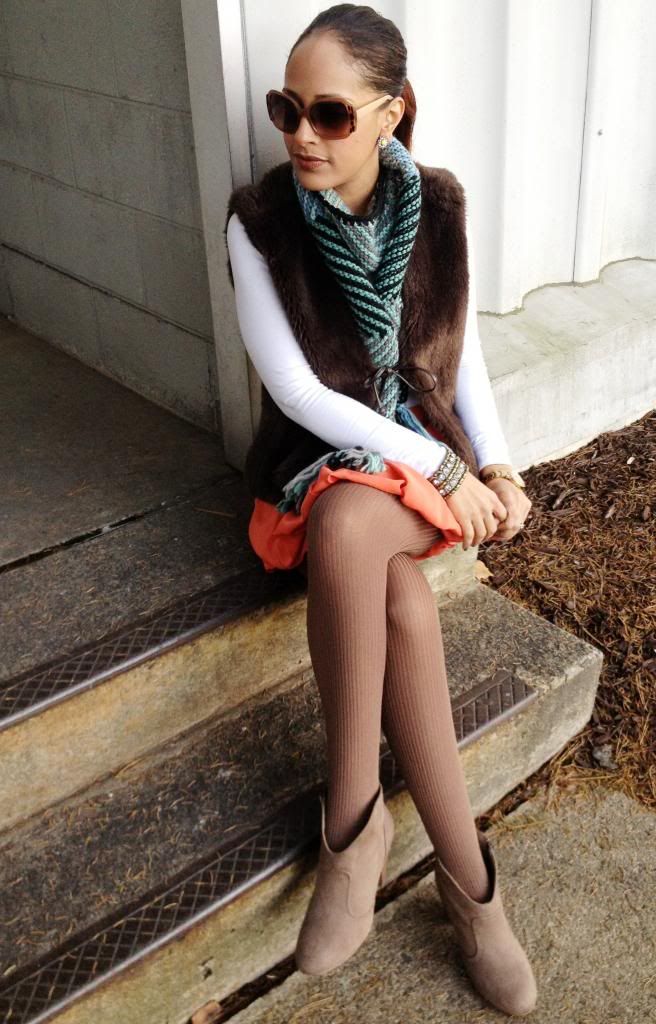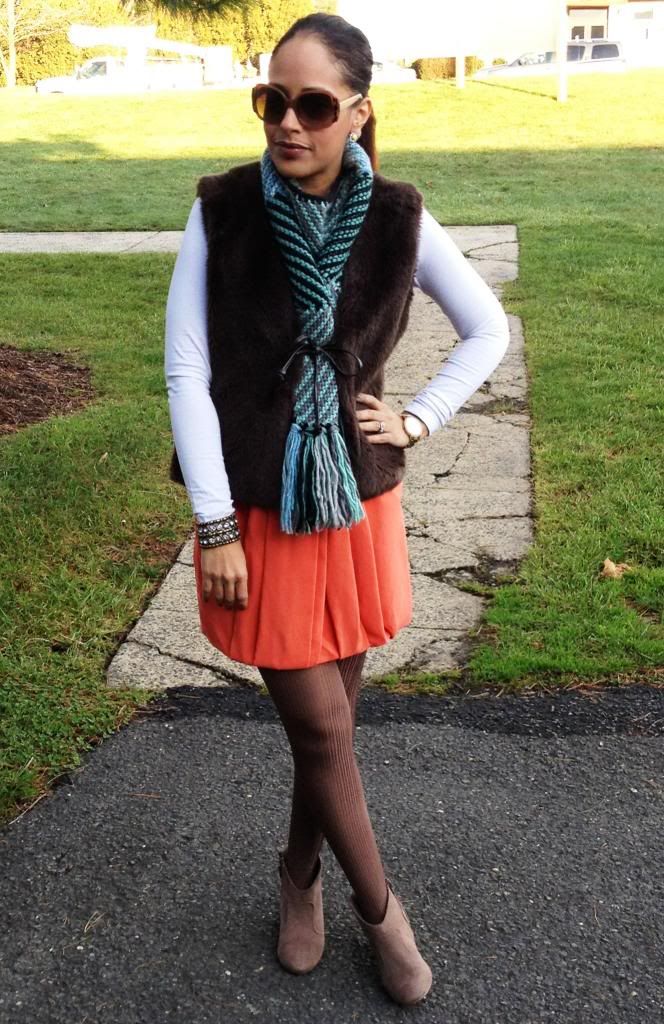 Booties & Sunnies: Candies (Kohl's)
Happy Hump Day! The weather outside is definitely not frightful! It rained for 4 days straight, but the sun is shining and I feel bright! I didn't think that I could wear this bright orange skirt in the fall/winter, but with these bronze tights and western booties...I LOVE! Don't be afraid to wear color! I'm not!
Have a lovely day! Thanks for visiting!
xo xo