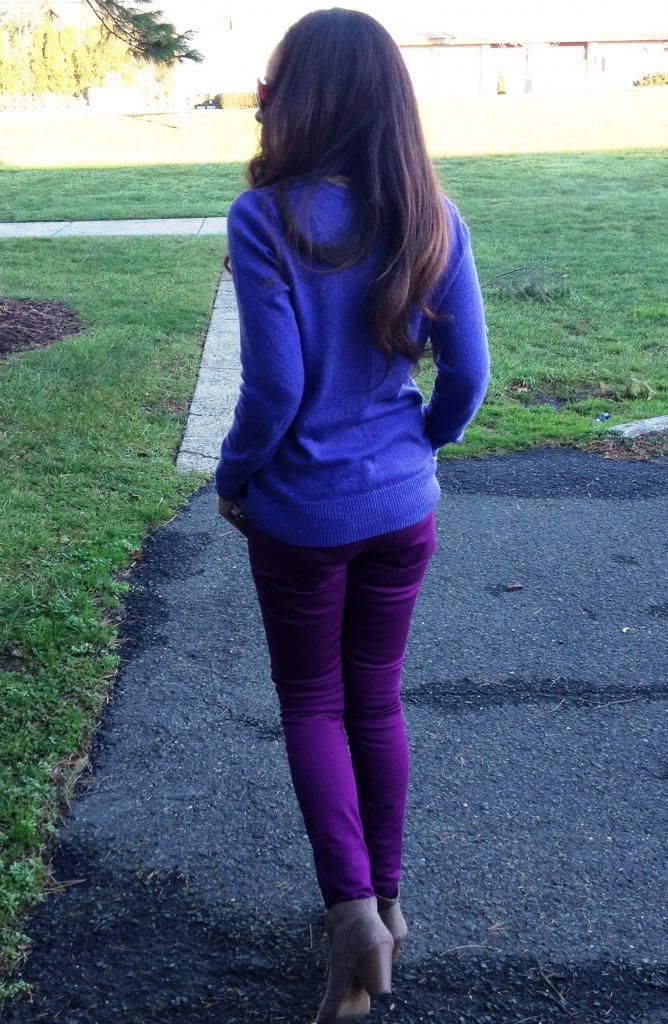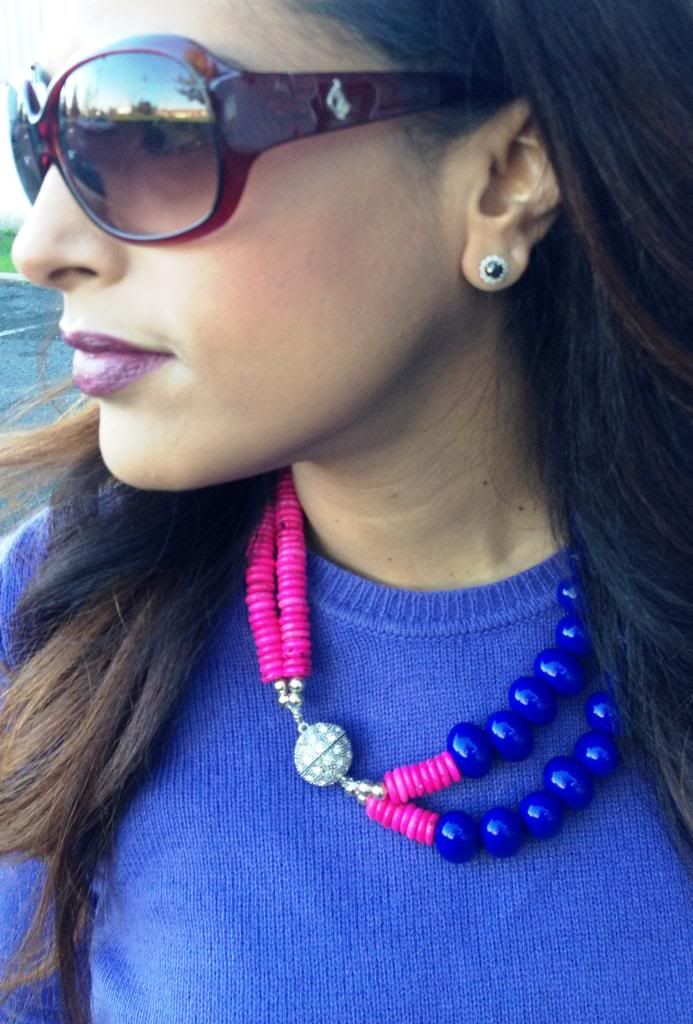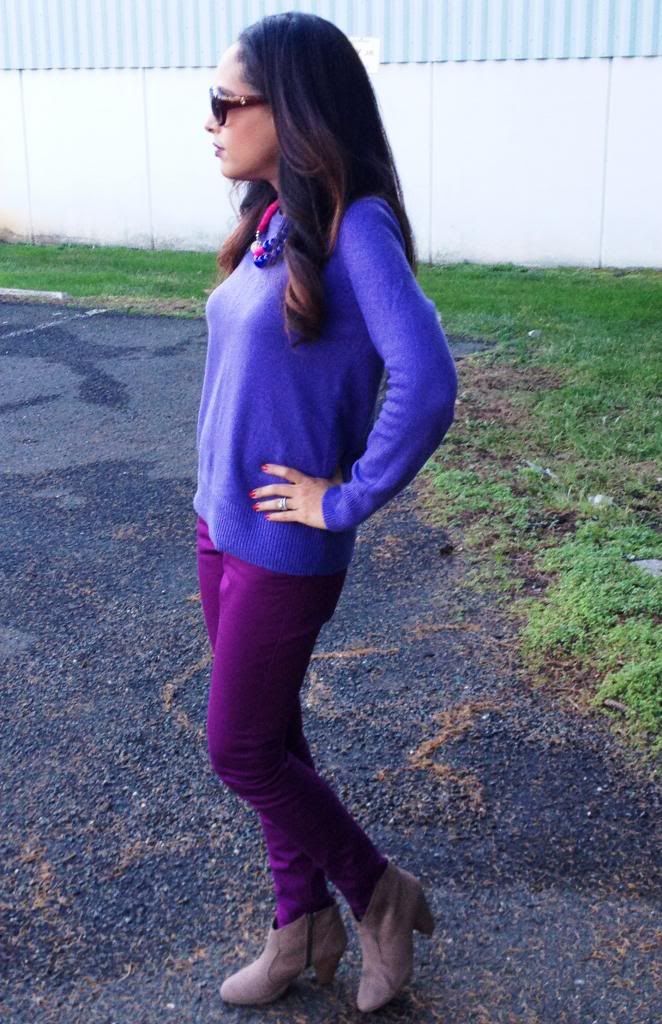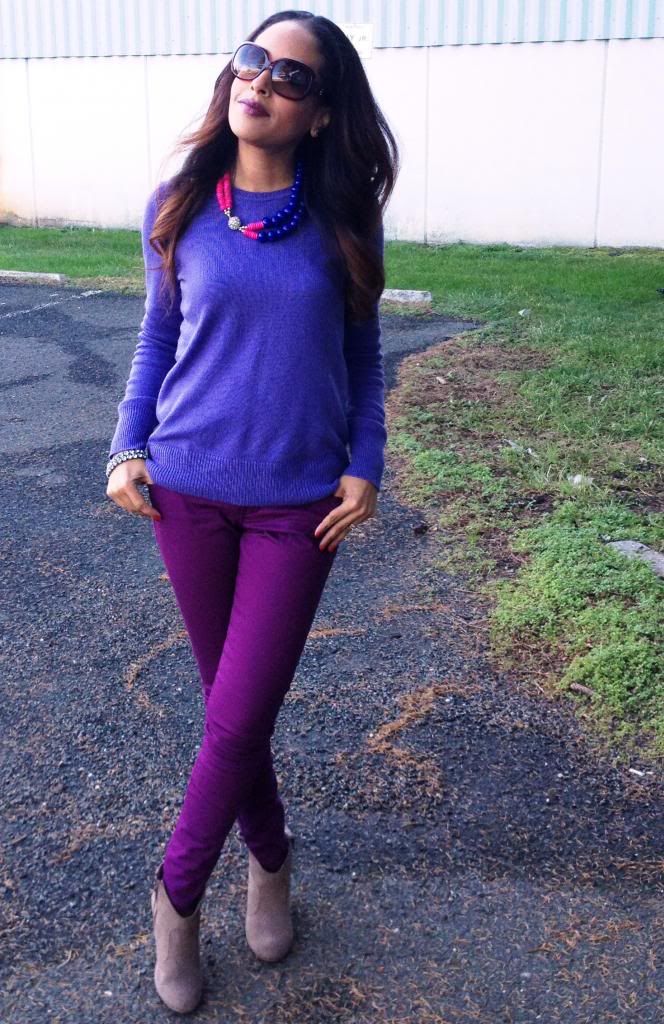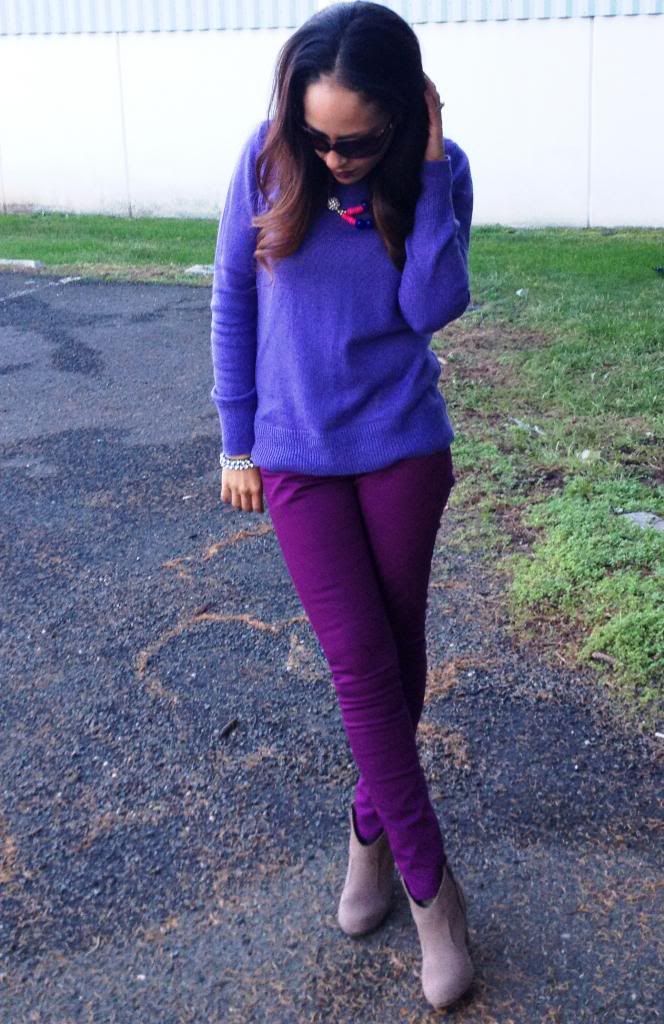 Happy Hump Day my sexy followers!
I can't believe that Friday is the first day of winter! Better yet, will the world END? Are we going to be invaded by zombies?? Oh lord! The things people believe! I got married on 10/22/2011 and the world was supposed to end on 10/21/2011. What happened to that? Oh and the computer crash of 2000! I think my mom might still have water stored away since then. Well if you ask me, I think its all CRAP! BUT just in case...what are you lovers getting into on Thursday? Make it good!
Ok lets talk about my outfit..LOL! I was the lucky winner of this amazing necklace on a giveaway, that was hosted by Layla of
Chic Chef
. I won it in April and never got around to wearing it. I
LOVE
the Swarovski crystal ball on this necklace.
These jeans are new and I'm feeling this color! I wasn't sure about wearing these dark purple jeans with this lighter purple sweater, but I think it works! Do you? Is it ok to wear 2 of the same colors, but different shades?
Have a colorful day! Thanks for visiting!
xo xo
Melissa