Hello loves! Happy Hump Day!
Gypsy Warrior's Anniversary Bash was the second event I attended this weekend.
Gypsy Warrior
is the ideal collaboration between Rock 'n Roll and Bohemian lifestyle.
Saturday was their one year anniversary party which was held at Blend in Ridgewood, NJ. There was a red carpet, complimentary drinks, and endless snacks! LOVES IT!
Photo courtesy of Bergen.com
Bergen.com
was covering the red carpet. For more pics on the event just click the link.
Pops were everywhere!!! I only had 1 bag with my sandwich, but they were yummy! I didn't take pics of the sandwich bar. #sorry!
Red velvet cupcakes are my favorite! I wanted to take this tower home with me!
Ok...all of us girls were SUPER EXCITED about these!!!! MACARONS!!!!!! None of us girls had ever tried them before, so we were wayyyyy to excited to see these there! I now know what all the fuss is about........they are DELISH!!!!!! The texture is a little different than what I expected, but they were amazing! Now I know why most people love them! Can't wait to try more flavors!
Gypsy Warrior owners - Michel & Nicla
Lee
and I are always ready to strike a pose! #bloggers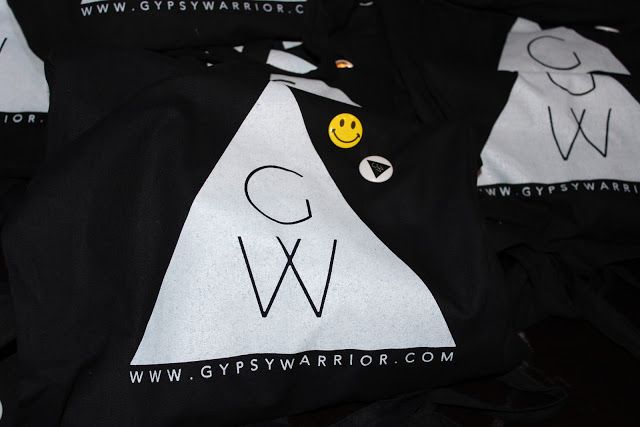 We also got gift bags! They were filled with lots of goodies including a top, and another tote from "For Love & Lemons!" I can't wait to wear the top! It's super fab!
I want to thank
Naty
for inviting me to these awesome events, and of course

Gypsy Warrior

for throwing this super fun bash!