This time of the year is so fun! I love all the delicious food, decorations, shopping and most important, the FASHION! Whether it's Christmas eve, Christmas Day, or New Years. This is definitely the time to have fun with your outfits!
Daisy and Paulina are from Los Angeles, Naty and I are from JERSEYYYYY! We came together to show that no matter where you are in the world, holiday fashion has one thing in common......FUN & FESTIVE! No matter where you live, I think we can all agree that the holidays are so exciting!
Ms. Naty looks stunning in her blue dress! The gold clutch just ties everything together. Paulina is wearing all black, she makes her outfit fun and festive by adding a faux fur and red clutch. Daisy proves that you don't need to wear dark colors just because it's winter and Christmas. She makes her pretty pink dress pop with that fab red lip, always a must for the holiday season or any season. I went with black, and of course red everything else! I think that the color red screams "holidays." I mean the man himself wears red! #santa
It was so much fun collaborating with these gorgeous ladies! Don't forget to visit Naty, Daisy, & Paulina for their holiday style posts!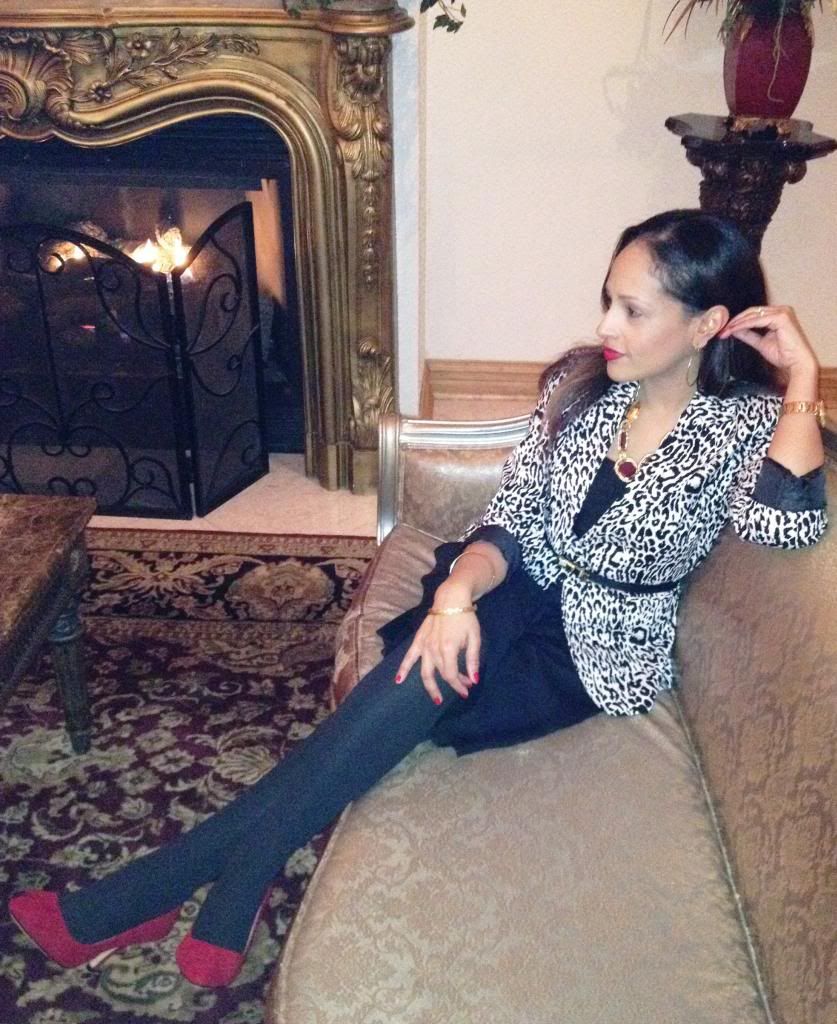 I wore this outfit to attended my company holiday party on Sunday, and the food was oh so yummy! Let me start by apologizing for the quality of these pictures. It was raining ALL day on Sunday, of course! Then I forgot my good camera and only had my Iphone. The party is always super fun! Spending time with my co-workers out of work, is always fun!
I LOVE wearing red for the holidays! Its so JOLLY! I got these shoes at Kohl's and they have a sweet bow in the front. I knew I was going to wear this dress and shoes, all along. I didn't know that I would have to wear this blazer, but the weather called for it. Instead of wearing a black blazer I went with this fun animal print.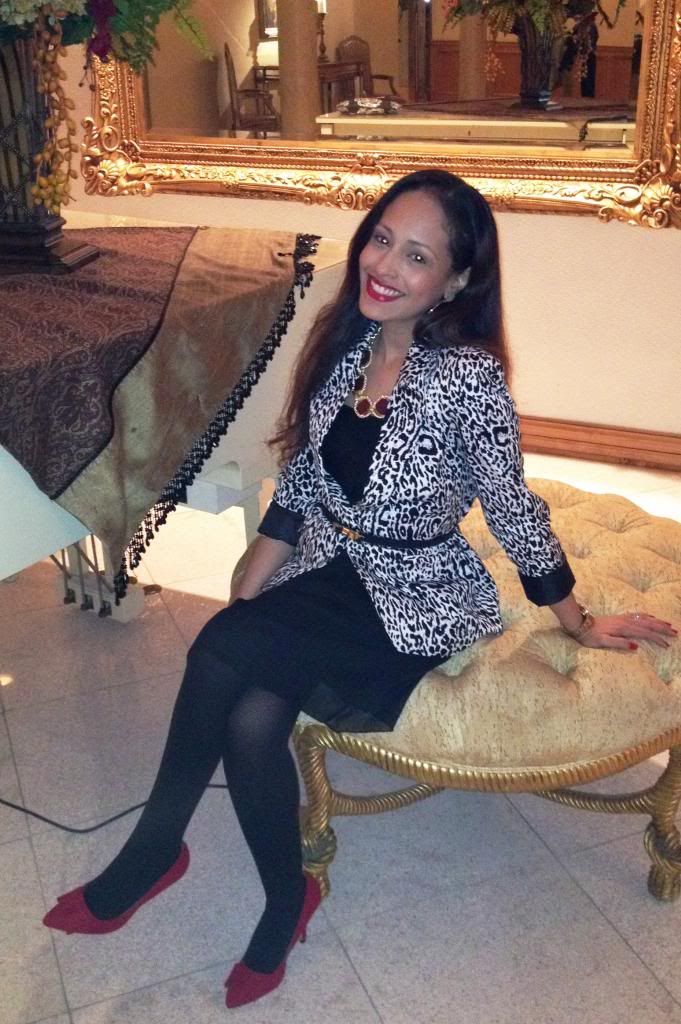 My friend & co-worker, Robyn! I LOVED her dress! I've been getting everyone in my office to love blogs as much as I do. She actually got the idea for this dress from
Girl with Curves
. I thought she looked beautiful!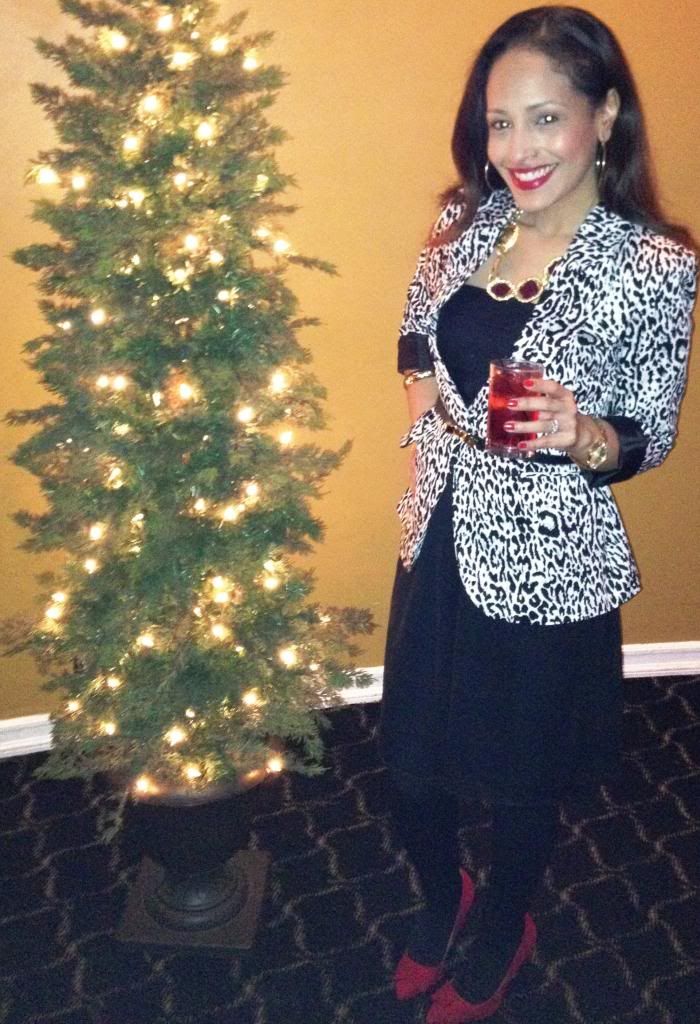 No matter what you wear during the holiday season, the best part is being able to spend time with your loved ones. There have been so many ups and downs this year. First hurricane Sandy and now the tragedy in Newtown, CT. Fashion is always fun, but nothing compares to family.
I hope you sweets have a fabulous Christmas and New Year, next to the ones you love! #familyfirst!
Feliz Navidad!
xo xo
Melissa