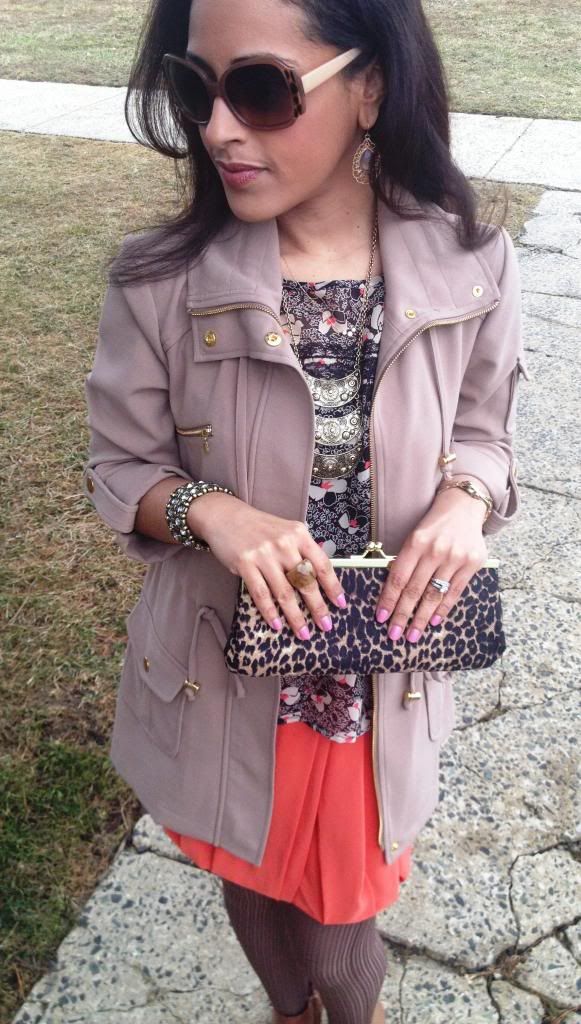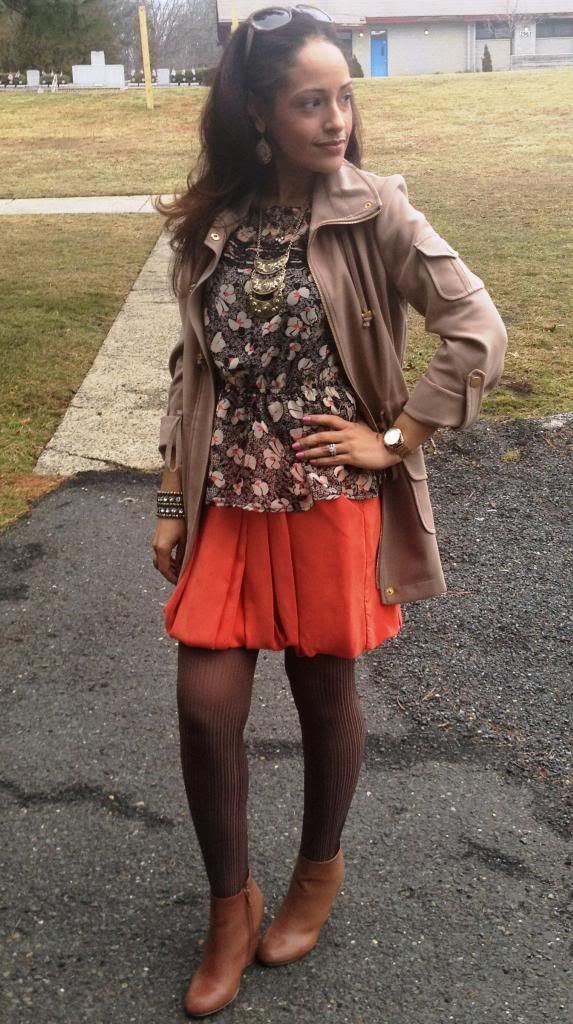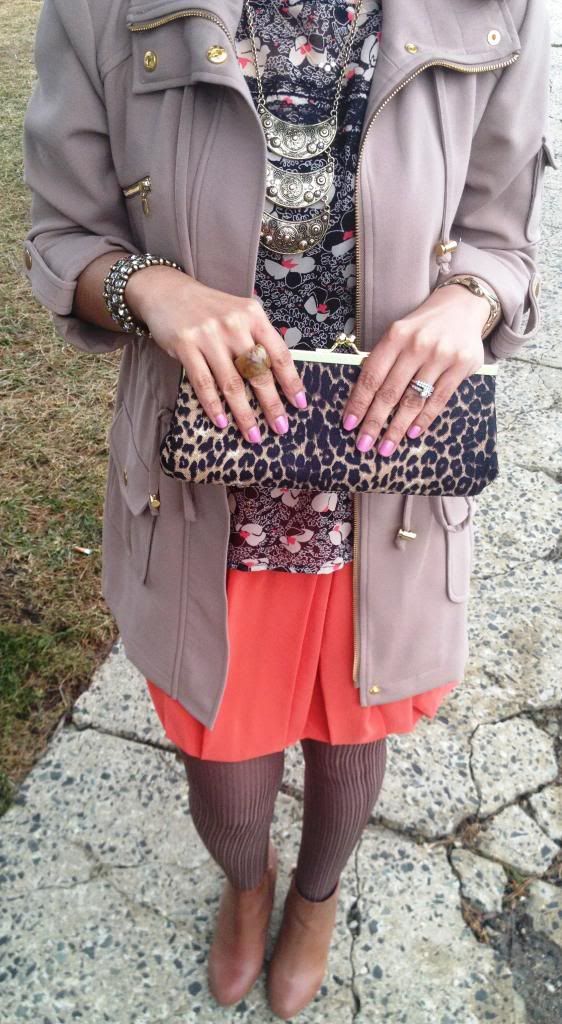 Necklace & Ring: Forever 21
Bracelet: Charlotte Russe
Happy Monday Sweets! Spring is around the corner! Oh.....I'm so ready! I can feel it! Well I felt it this weekend, but it's going to be short lived. Were supposed to have a cold front coming.......great! #NOT!
I'm in LOVE with my new
Muse Apparel
jacket! I won a $150 gift card and while they have beautiful dresses, I chose this awesome taupe jacket. The gold details are amazing! I love the cargo pockets too! I think it's the one piece you need in your closet for spring!
Have a lovely day! Sorry for the ugly pics but it was super foggy this morning.
xo xo