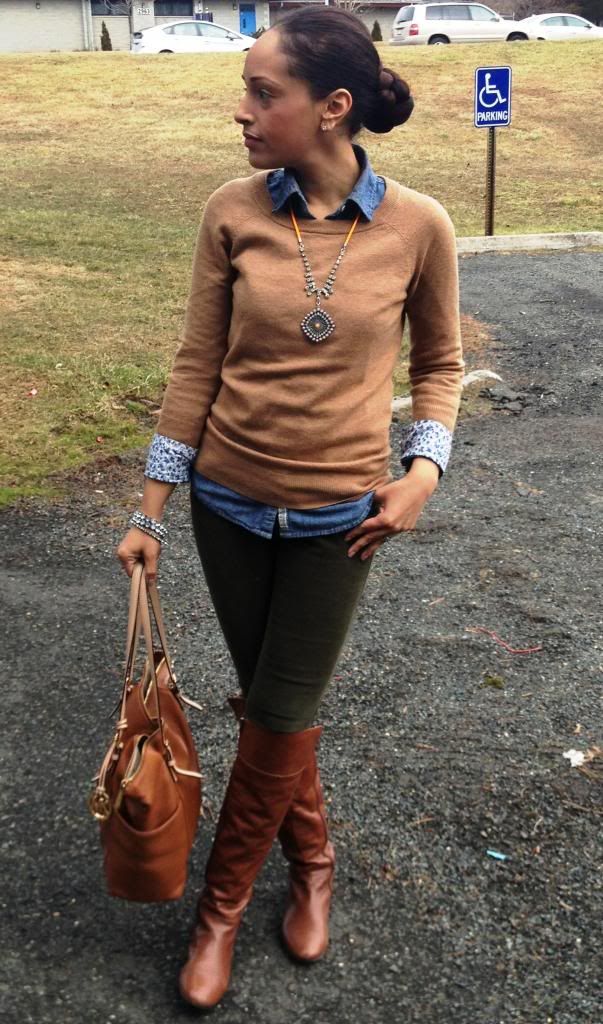 Braided bun...I'm loving braids
Necklace: Elle (Kohl's)
Chambray Top: Aeropostale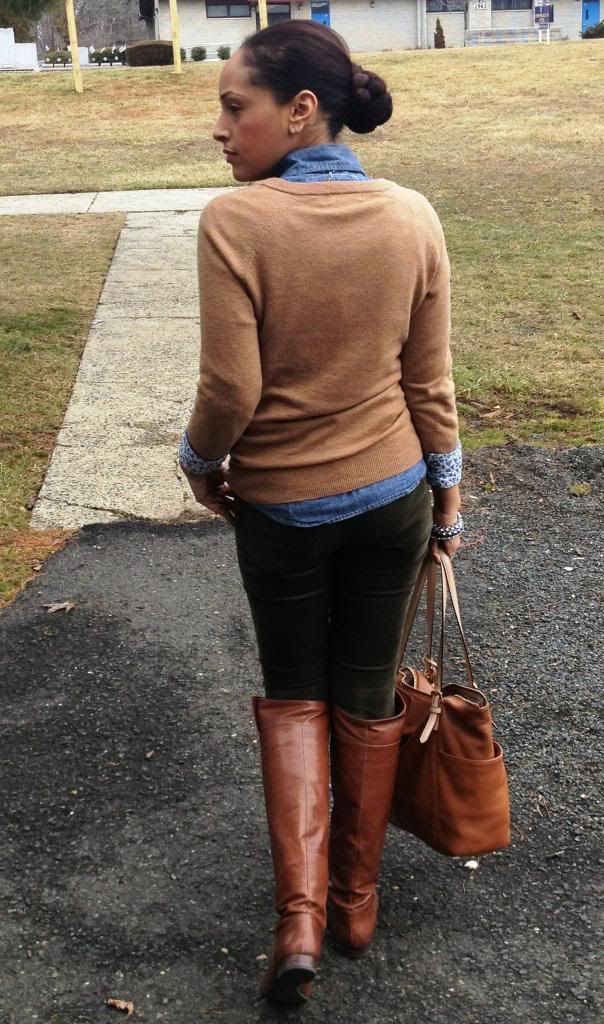 What's up lovers!
Another freezing and windy day in NJ! We were supposed to have snow but so far we've lucked out!
I'm really not the layering type but for this particular outfit I decided to layer because It was FREEZING outside. I love wearing my chambray top with just about anything, but I really like it layered over this sweater, or any sweater! Of course adding a statement necklace is always a perfect addition.
Here are a few Pinterest pics to inspire you!
I didn't even think of adding a blazer! I have this navy blue blazer that would have been perfect. Oh well...next time.
Hope you have a wonderful day! Thanks for visiting!
xo xo