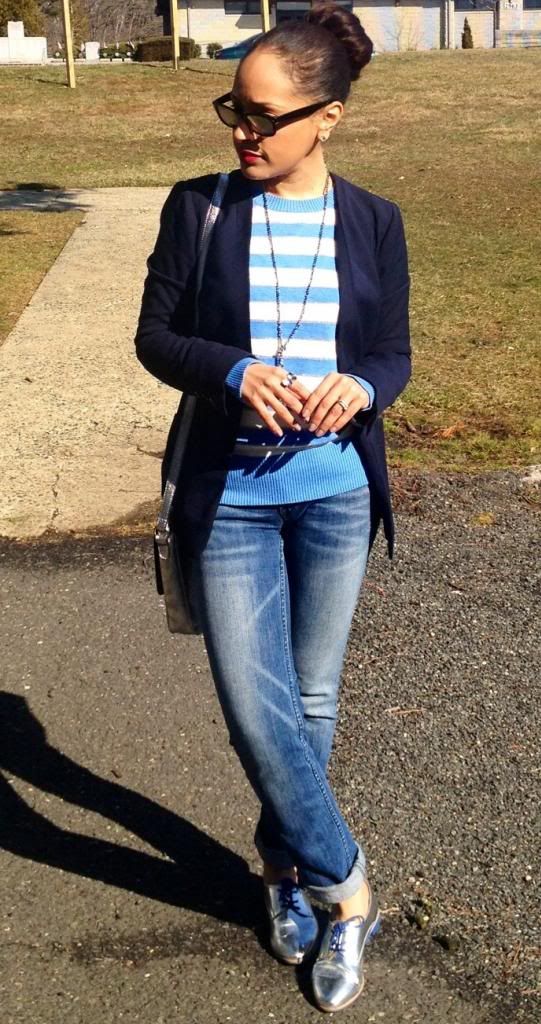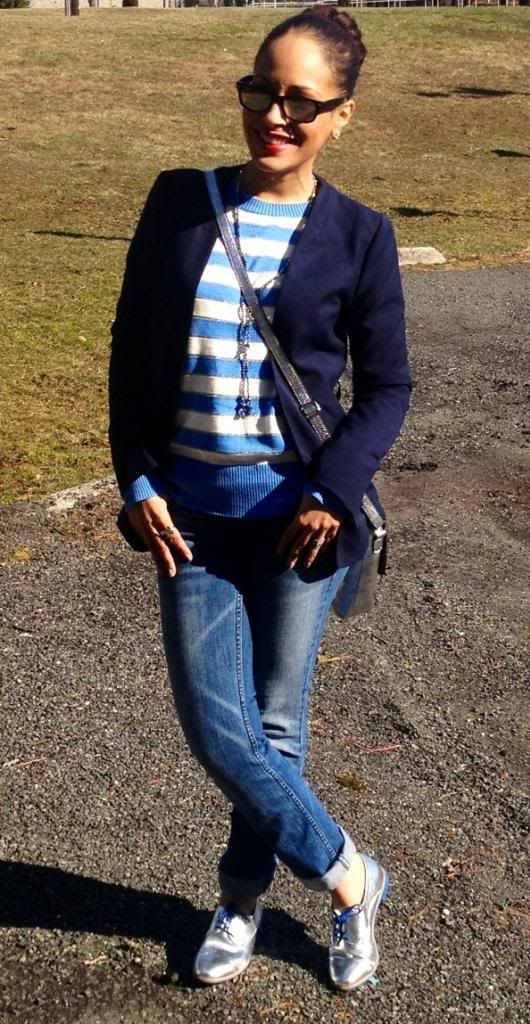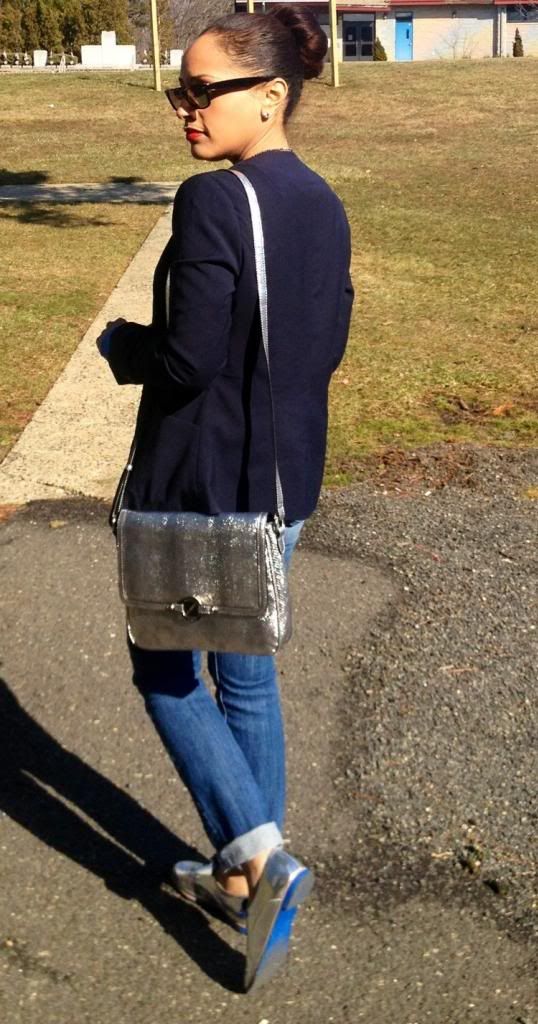 Sweater & Blazer: Forever 21
Handbag: Nine & Co. (Kohl's)
Happy first day of SPRING! Oh Ms. Springgggg where have you been? We've missed you sooo much! Welcome gack girl!
Don't let that sun fool you...it's cold out! I wish I could bring you this fabulous spring outfit, but it's too freaking cold. I'm diving in slow.....so I decided to not wear boots and rock these awesome metallic oxfords. Seems like I can't stop wearing metallic lately. I have a meet and greet on Saturday and I think I'm wearing metallic again!
Ok...shoe talk! I got these oxfords a little while ago, I wasn't sure how I was going to style them, but I sure as hell wasn't leaving without them! Not long after I got them did I notice Sheryl from
Walk in Wonderland
has a pair from Dakota and they are beautiiiifulllll!
I can't wait for the weather to get warmer so I can wear these with shorts and maybe a dress? I hope you fashionistas like how I styled my metallic oxfords!
Hope your first day of spring is warm and bright! Mine sure as hell isn't...LOL!
xo xo