Hey there sweets! Hope your having a wonderful Tuesday! I'm just trying to get back into the swing of things. It's been such a crazy few weeks. I was so excited to have plans on Friday with the girls. It was my best friends birthday, and oh did I need a drink! Hopefully March will be much better than the end of February and I can get back to posting more often.
Anyway, lets chat fashion.....I got this sweater at Kohl's a while ago, and I think the lace is so feminine and sexy. I paired it with these metallic jeans just to add a little bling!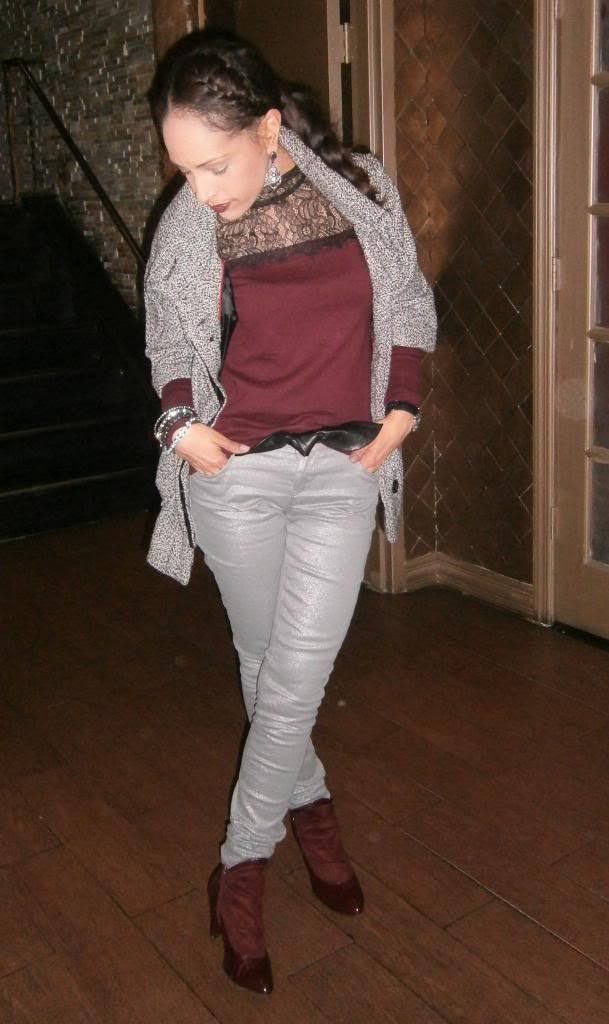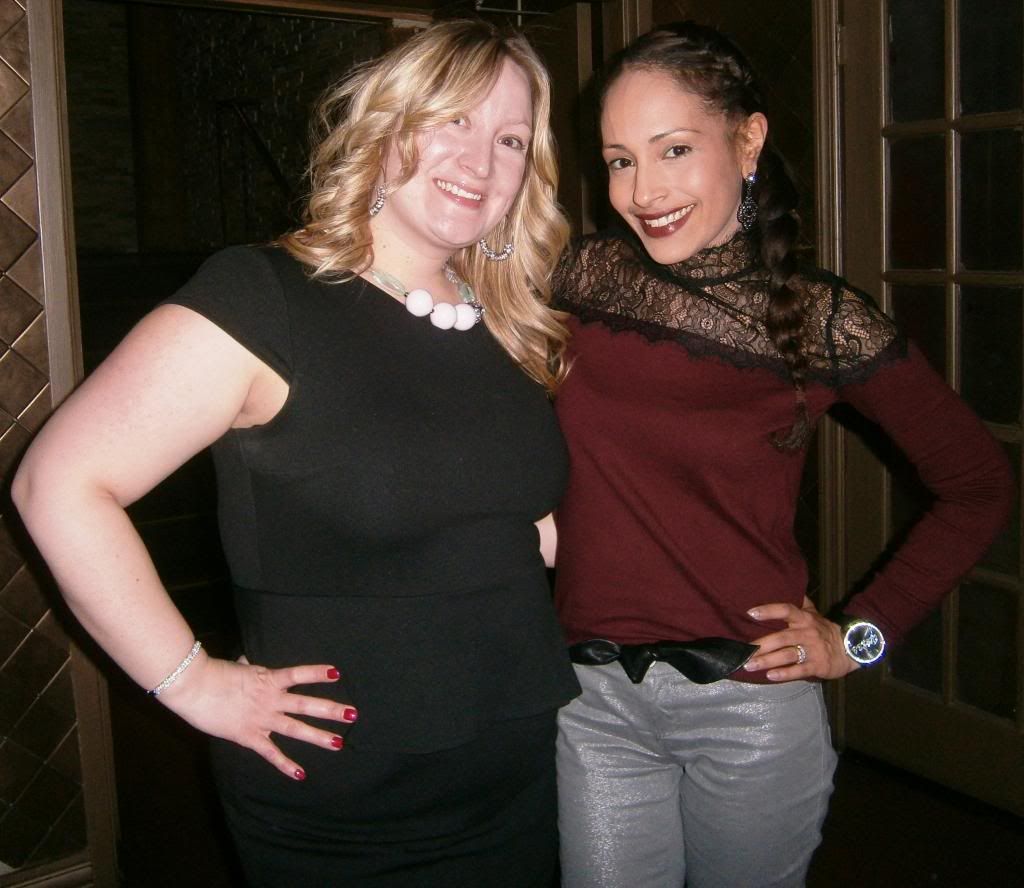 Birthday girl!!!!!
Make a wish!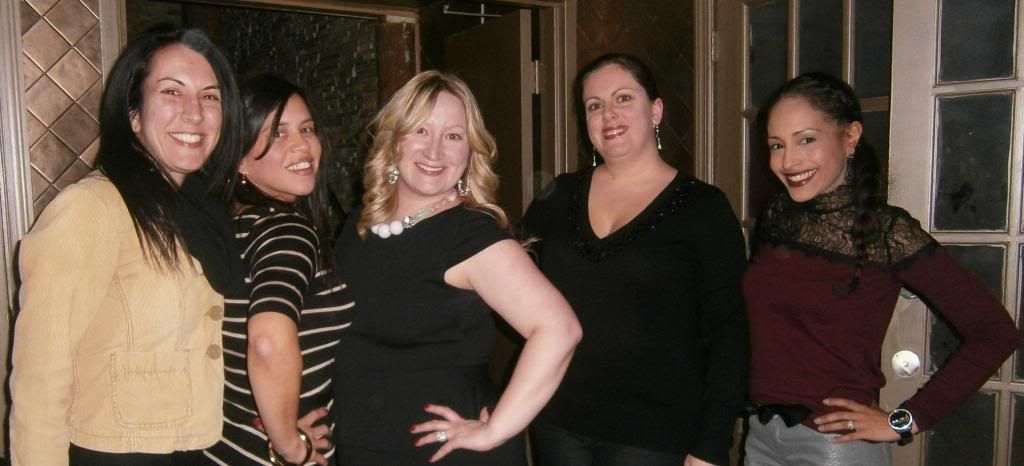 Laura, Letti, Amanda & Jessica
Leather bow belt: Payhalf (local store)
Thanks for visiting! Have a fab day!
xo xo