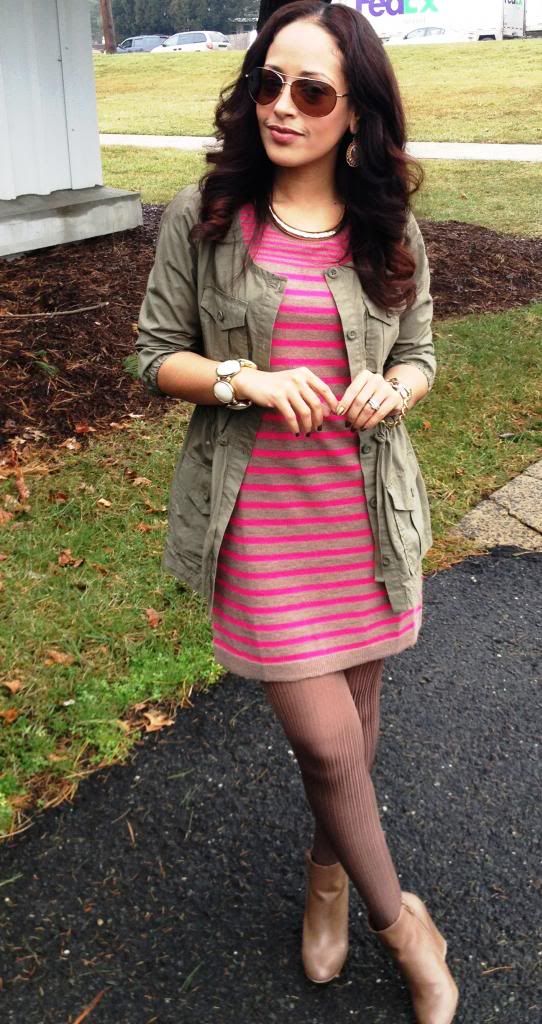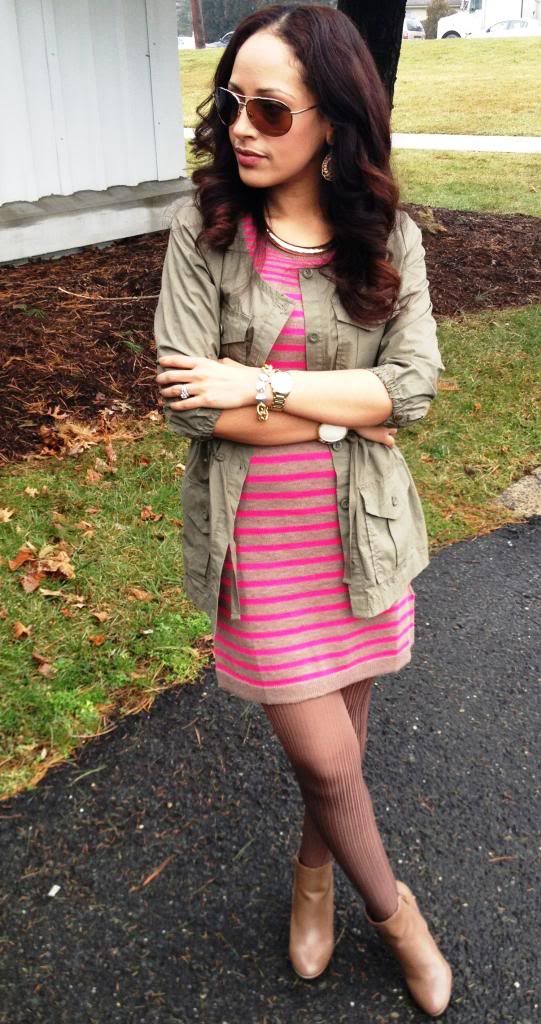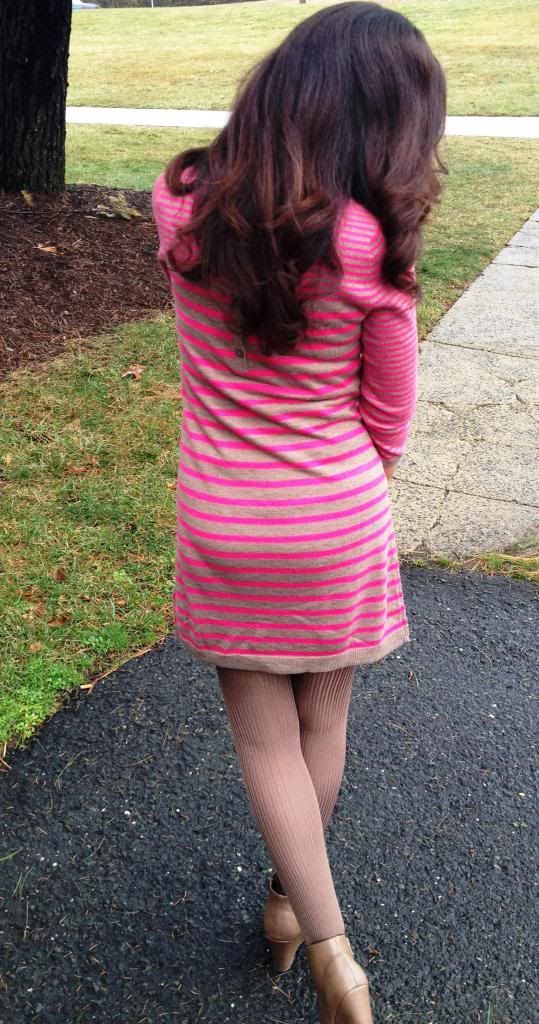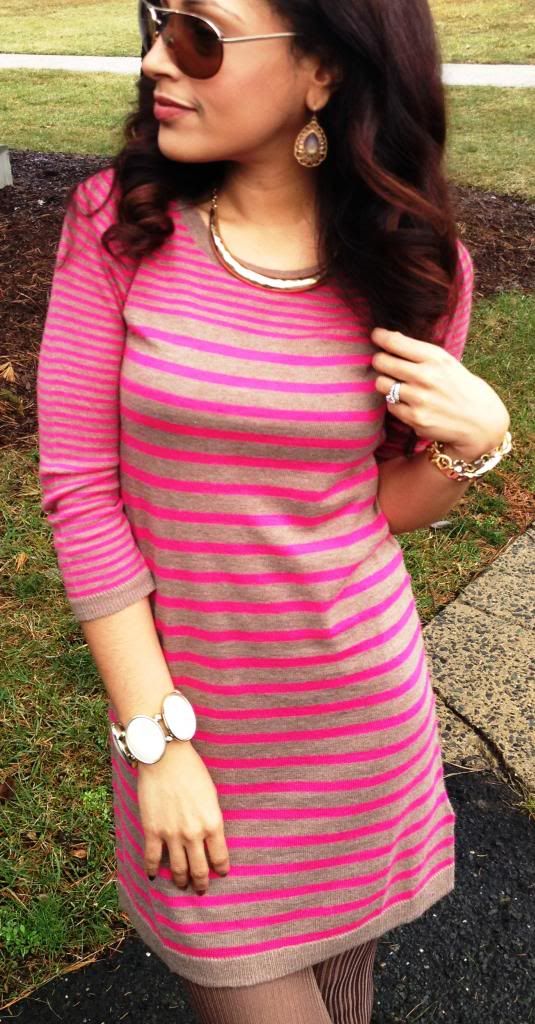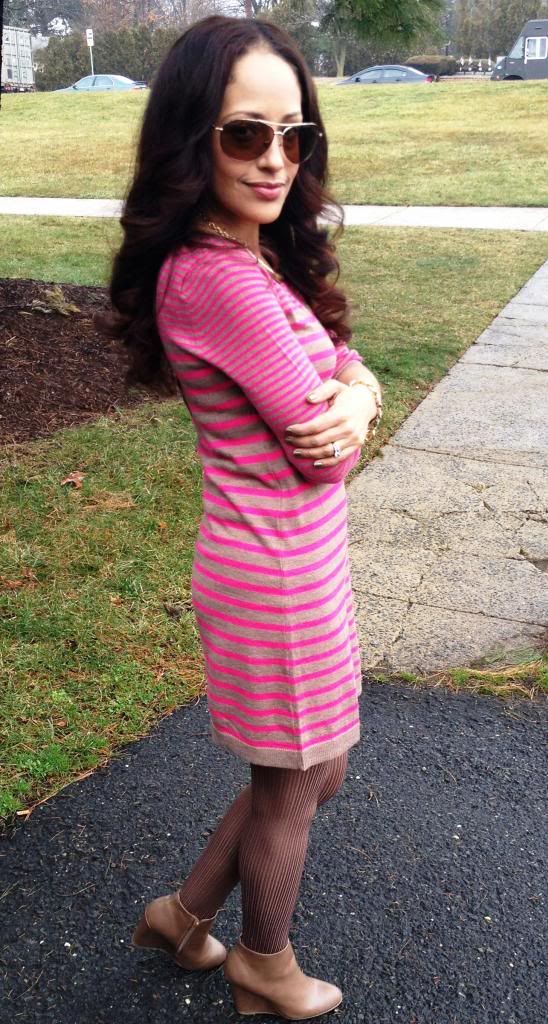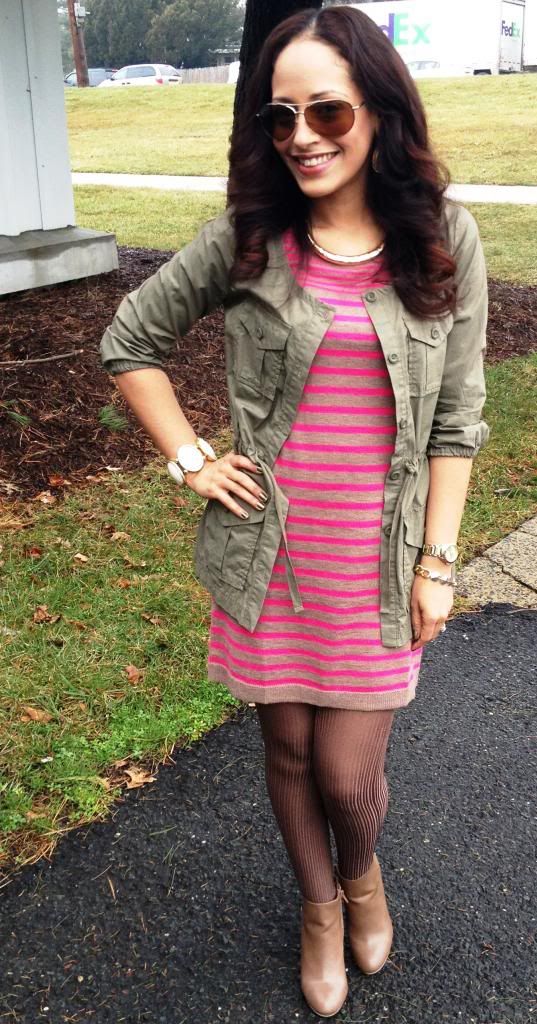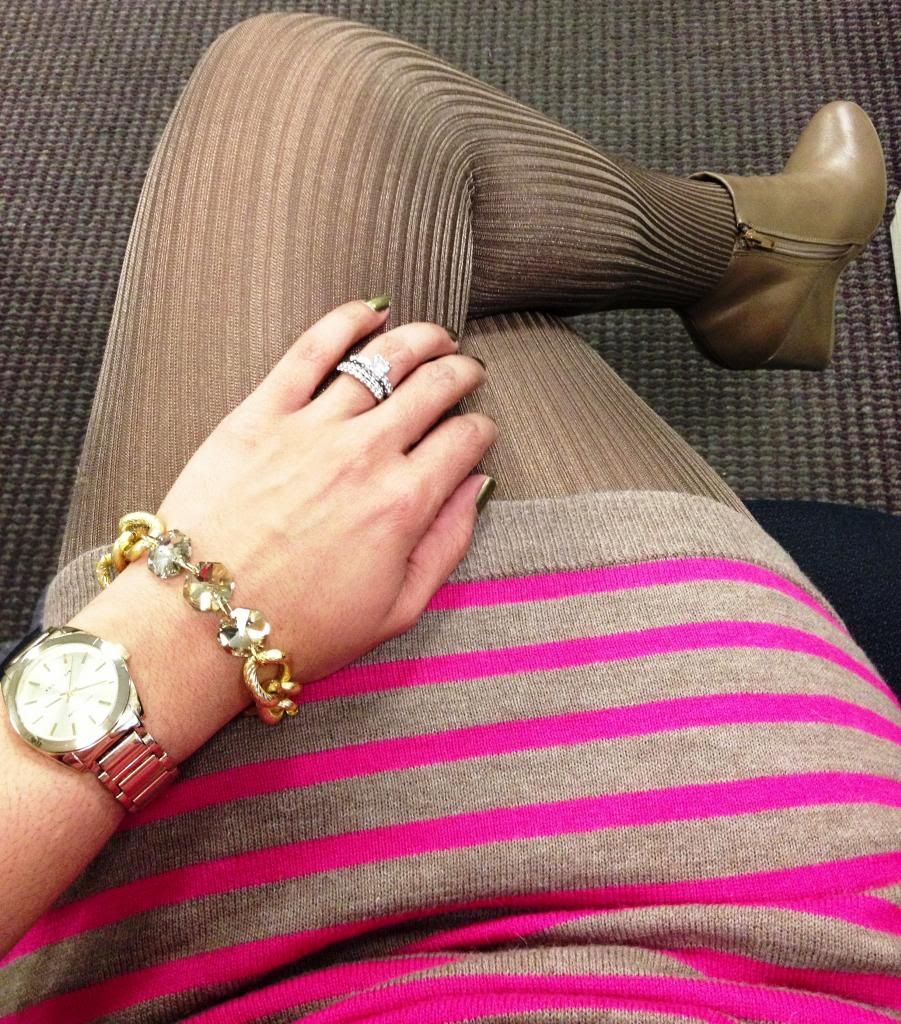 Winner, winner! I won this fab bracelet on a giveaway! Happy Wrist has gorgeous pieces, make sure and check it out!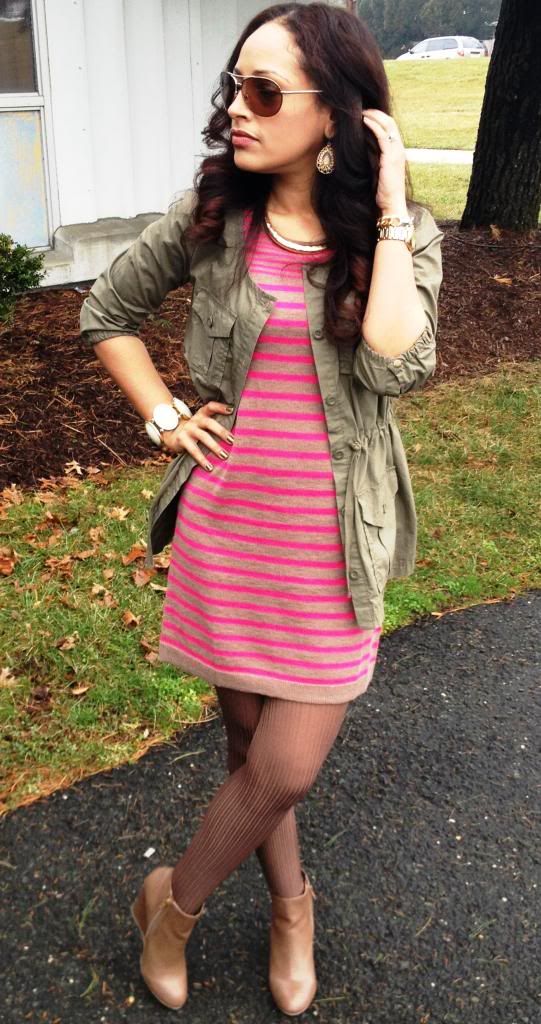 Bracelet & Necklace: Mandees
Morning fashionistas! If you lovies follow my blog, you know that my style is pretty easy breezy. I love casual yet chic, everyday outfits. I LOVE this dress I got on sale at H&M. Not only was it $10, but it's so soft and comfy. Whether your styling it like I did with booties and a cargo jacket, or even with flats and a belt; sweater dresses are so easy. I love anything that isn't too fussy! One piece and boom, your good to go!
I'm already planning on wearing this in the spring with cute sandals. I got another dress at H&M like this but it's not a sweater, more like satin. Or something like satin. LOL! Hope you like how I styled my dress!
Have an awesome day!
xo xo