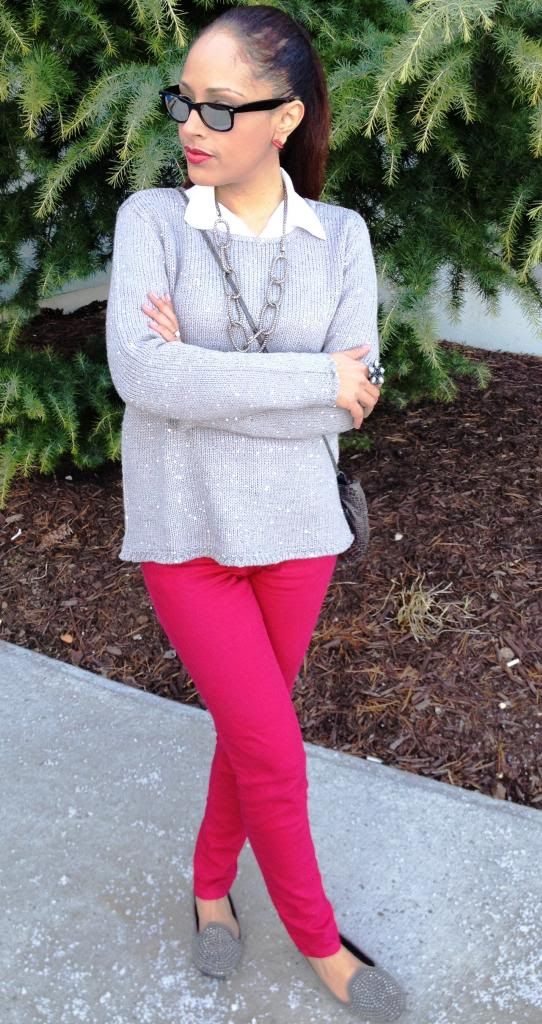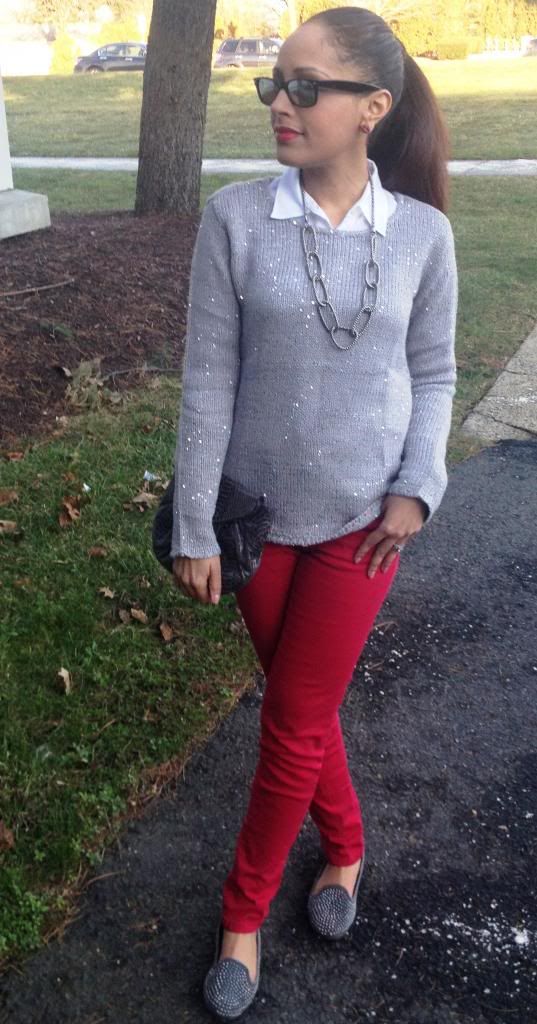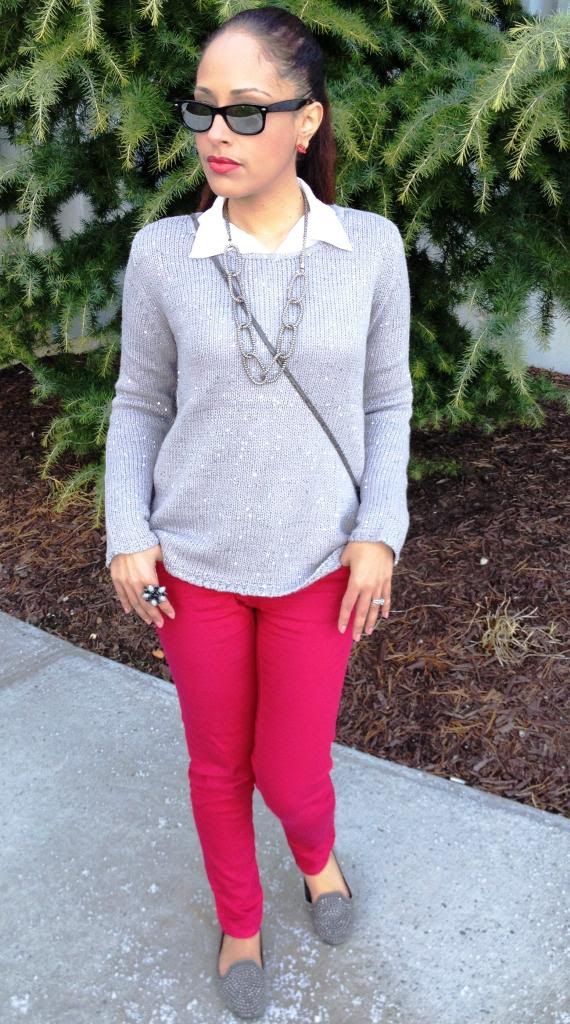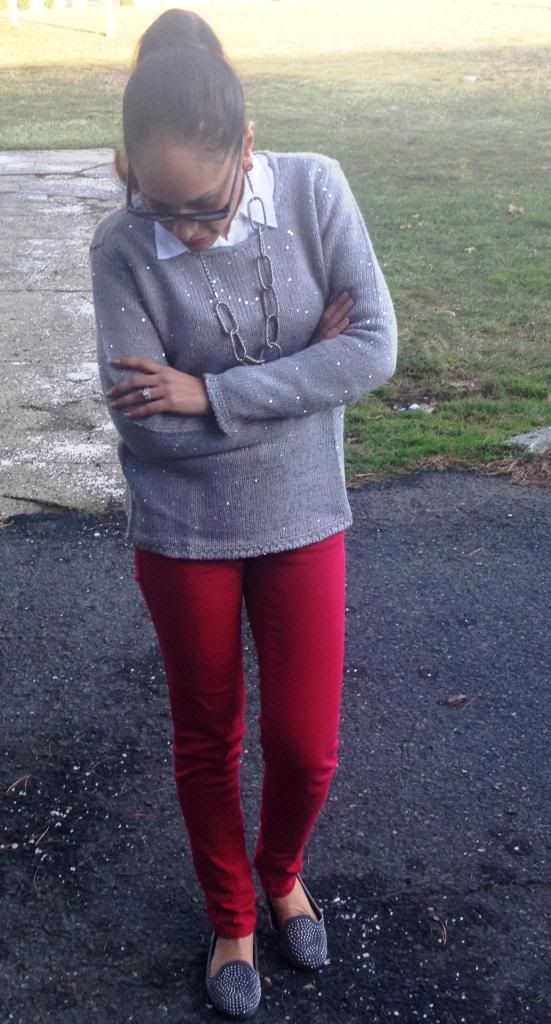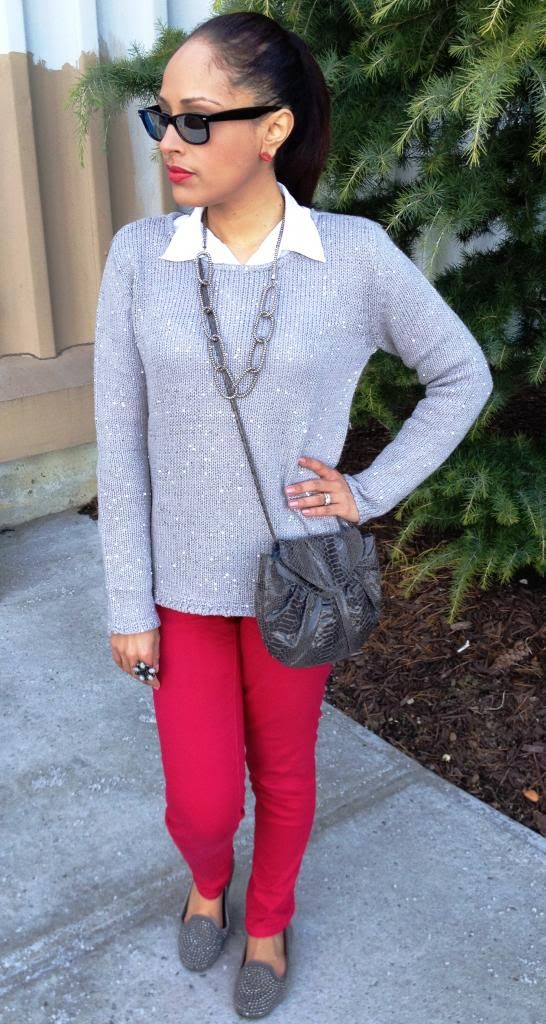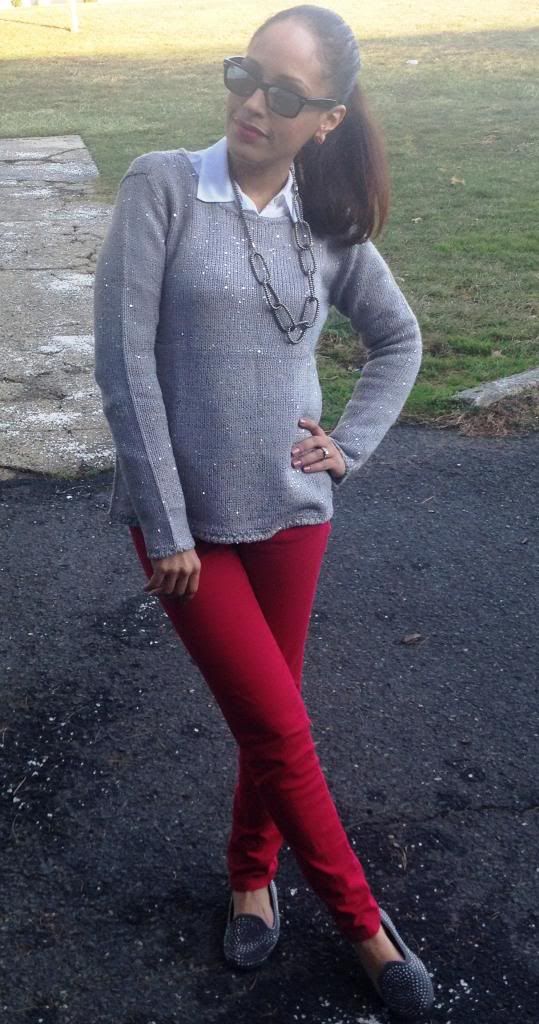 Hey sweets! I'm sharing my outfit today, but I'm not really a big fan of how I paired this new sweater. I'm always late in the morning so I always rush my outfits. If I wasn't running around in the morning like a headless chicken...LOL! Then maybe I would have layered this with my chambray top or maybe some booties instead of flats. I was also thinking I look like it's Christmas again....ugh! I don't know....next time I wear this sweater it will be completely different, so stay tuned!
Even though I'm not feeling this outfit I hope it inspires you to wear sequins in the day!
Thanks for visiting!
xo xo