Hello fashion lovers! How was your holiday weekend? Did you get lots of shopping done on Black Friday? I went to the mall Friday and Saturday, and it was a mess! I didn't buy much....just a few accessories. I wanted to share my weekend outfits with you, so here we go!
I got this sweater coat like 2 years ago at Old Navy, and every year I love it more. It's just so comfy and I love the bell sleeves. It's an outfit all in itself. I belted it to give it some structure, but usually I'll just throw it on and leave it open.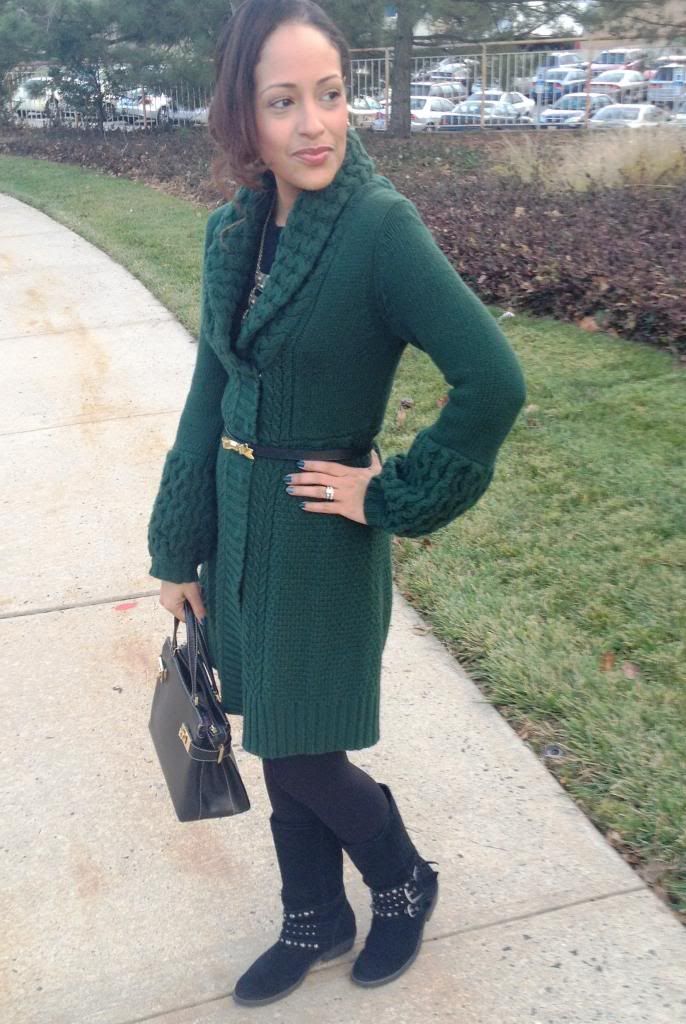 Handbag: Salvatore Ferragamo
This next outfit I wore yesterday for brunch with the hubby. It was pretty cold out yesterday and I don't wear hats unless it's 20 degrees or colder! I am not trying to mess up my hair! LOL! When I found this headband at a local store I had to have it. Not only does it not mess up my hair, it has a button in the back so you don't have to pull it off. #Sold! Since it was cold out I just layered my chambray top and of course added a statement necklace.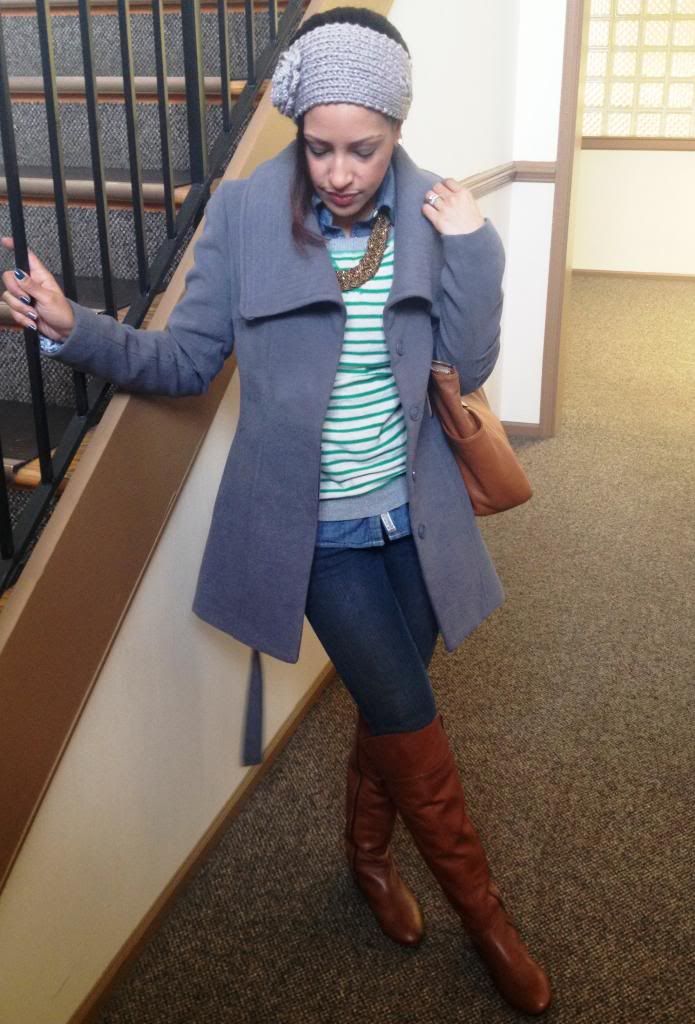 Headwrap: XSRE (Local Store)
Chambray top: Aeropostale
Well loves it's Monday which means were back on the grind! Hope you all have a great day! Thanks for visiting!
xo xo